Anime Conventions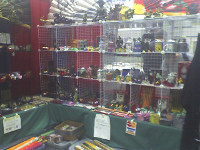 Although the Starship Cat had its beginning as a bookseller at science fiction conventions, we have branched out into other lines of merchandise as science fiction fandom has segmented to develop conventions appealing to particular fandoms. Among these specialized conventions are those devoted to anime (Japanese animation) and manga (Japanese comics).
When we are preparing to attend an anime convention, we select merchandise that will appeal particularly to fans of these media. In selecting the books we will be offering, we prioritize manga and novelizations of anime, as well as novels with significant sections set in Japan or futuristic and fantasy societies derived from Japanese culture.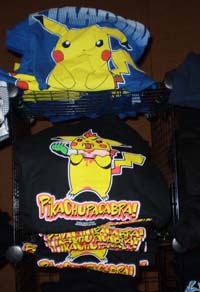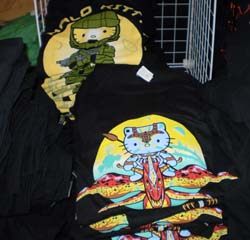 As we have become a t-shirt dealer as well, when we are preparing to attend an anime convention, we select t-shirts with anime-related themes. Some of them have anime-related slogans, while others offer whimsical parodies upon popular anime and manga characters. We also have licensed t-shirts from Mad Engine, Ripple Junction, and other producers of licensed media produces.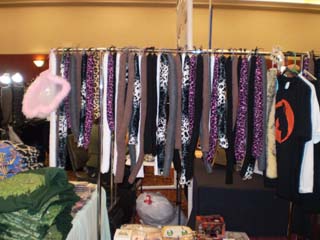 For those who enjoy costuming, we also offer ears and tails, so you can become a catgirl or bunnygirl for a day. Or you may find that you prefer to have a keychain or cellphone charm with your favorite anime or manga character.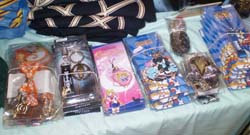 We also offer a wide variety of Japanese and East Asian cultural items such as bento boxes:.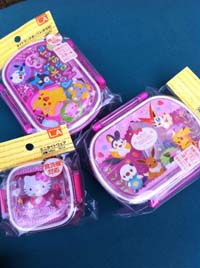 Chopsticks and other tableware: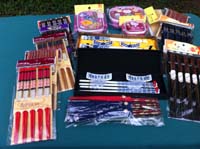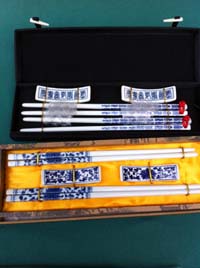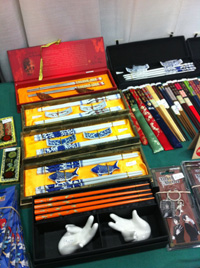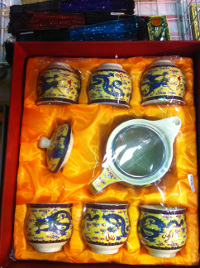 Calligraphy sets: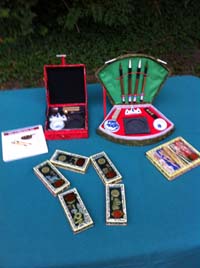 Lucky cats and other traditional figurines: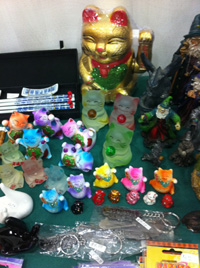 Fans and Parasols: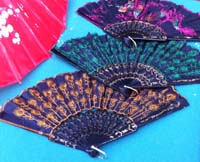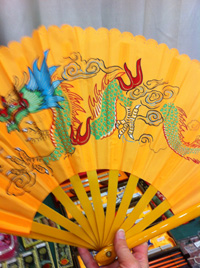 Cute erasers and jingle bells: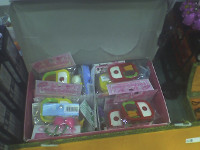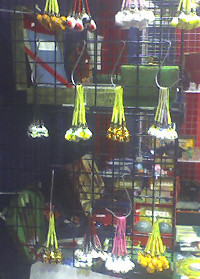 At venues which permit the sales of weapons, we can offer a wide variety of Japanese swords and knives.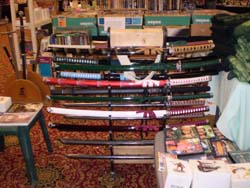 We can also offer a variety of Japanese snacks, including ramuné and pocky.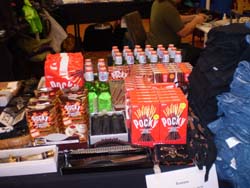 Last updated October 5, 2016.